Request an Appointment
with our Dentist in Orlando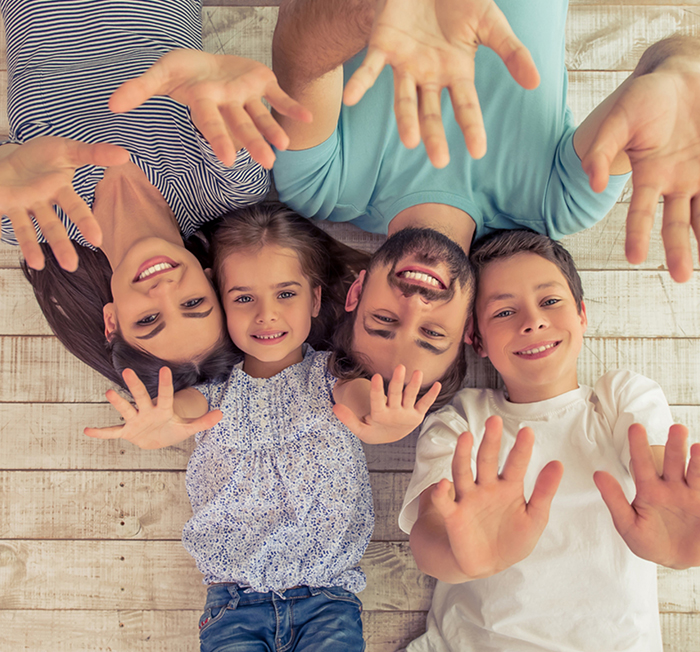 WELCOME TO CG DENTIST ORLANDO

A Family Dentist Near You

Dr. Gurreonero, Dr. Arcolin and the friendly dental team at our clinic strive to accommodate each and every patient that enters our care. We put our patients first and apply a personalized approach to your specific oral health needs. A wide range of general, cosmetic, surgical, and orthodontic treatments are made available under one roof for the convenience of new and existing patients. We are always available to answer any questions you may have, in-office, or over the phone.

The staff at CG Dentist Orlando are skilled and experienced. We go above and beyond to ensure that each patient feels comfortable and welcome while receiving dental care. If you're looking for a dental office near you? Our dentist in Orlando welcome you with open arms.
Invisalign
Treatment
We offer $500 off comprehensive treatment and complimentary consultations using the Smile Outcome Simulation. If you are interested in receiving orthodontic treatment that is both discreet and convenient contact our office today.
FULL-SERVICE
DENTAL CARE
Whether you are seeking an annual dental check-up or dental implants, CG Dentist Orlando has you covered! We provide our patients with a wide range of general, cosmetic, surgical, dental implants & orthodontic services all under one roof. We offer personalized dental care specific to your oral dental needs.
MODERN & HIGH-END
FACILITY
From the moment you enter our care, you and your families will be greeted by our friendly and caring dental team. Our clinic provides a spa-like atmosphere with amenities such as massage chairs and TVs in our operatories to make your experience comfortable and enjoyable!
MULTILINGUAL
DENTAL TEAM
At CG Dentist Orlando we have a diverse and friendly multilingual dental team to accommodate non-native English speaking patients. We speak Spanish, Portugese, and English for your convenience. If you have any questions contact our office today and our team will be happy to answer them!
Hear What Our Happy Patients Have to Say
I had a emergency and I called the office of Doctor Carlos and I was promptly was setup for an appointment (on next day). He and his staff are amazing, They did a great job quickly way and with Fair price . I am very satisfied.
Most professional Dentist office I have ever been to. I got 3 root canals done within a month and a half and they made the scheduling and payment process worry free and easy.very thankful for their work and I highly recommend them.
I have been going to this office for years and I would not change him. The staff is wonderful, Great customer service. Dr Guerrenero is one of the best dentist I have been to. Treats you like family. I have recommended his office to my family and friends and they all agree with me. I would recommend his office to anyone. I would rate him 10+, A+.
Dr.Carlos and his staff are wonderful they're always ready to please us. Dr. Carlos is extremely professional, fast and efficient in any circumstance. I definitely recommend him.
I had an incredible experience with dr Gurreonero! I used Invisalign for 7 months and he was great at assisting me throughout and being clear with dates and expectations. Also Dr Nancy that assisted me as well was extremely sweet and helpful! I 100% recommend it!
Great Experience. The doctor is extremely thorough and knowledgeable. Office staff are all very friendly and professional. Would recommend to anyone in the Orlando area looking for a dentist. This office is amazing!!
SAME-DAY DENTAL EMERGENCY Care
Whether you have a chipped, broken, knocked out, or cracked tooth we have you covered.
Our Flexible Financial Options: Making Dental Care Convenient
At our dental clinic, we believe that exceptional dental treatment should be accessible and convenient to everyone. That is why our practice is designed for your comfort and convenience. Our dedication to providing suitable dental treatment accompanies our flexible payment options ensuring that your journey to a healthier, more confident smile is stress-free from beginning to end.
Financial constraints should never prevent you from receiving the dental care you need. Our flexible finance policy is designed to accommodate your needs and make your visit to our clinic as convenient as possible. We're here to help you explore your financial alternatives, whether looking for a routine check-up, treatment, cosmetic procedure, orthodontic solutions or an Emergency Dentist.
Your oral health is our primary concern at dental practice. Our dedication to quality extends beyond the services we offer. Starting with our flexible finance choices, we're committed to making your experience with us comfortable, easy, and stress-free.
Make an appointment with CG dentist 32819 today to experience the difference. Allow us to accompany you on the journey to a healthier, more beautiful smile backed by financing options that prioritize your convenience.
You can get in touch with our clinic by phone or online by pressing the "request" button on our website.
The primary approach for replacing missing teeth is dental implants. The root is replaced with a metal post, and the missing tooth is then replaced with an artificial tooth that feels and looks natural. The procedure requires time since the implant will bond to the jawbone.
Yes, we do provide not only insurance policies but other financial policy options. You can check out our website to find forms for our financial policy, or you can ask our clinic.
The number of appointments needed for
root canal therapy in Orlando
will vary depending on the degree of the infection in your tooth. A root canal typically takes 30 to 60 minutes to perform. A bigger tooth with many roots may require up to an hour and a half of treatment time.
Generally speaking, the longer you can go between checkups, the lesser your risk of dental issues is. So, those who have good oral health will likely only need to go once every 12 to 24 months, and those who have more issues will require more frequent checkups for dental cleanings and checkups in Orlando.
Zoom whitening has been demonstrated to actually strengthen tooth enamel. Making it more than just a completely safe solution for teeth whitening near you that has no known negative impacts on your general health.